by Judy Jacobs  
para TravelMarket Report
Although many of the agents who cater to the LGBT market are gays or lesbians themselves, more and more straight agents are paying attention to a demographic group that is increasingly mainstream.
What does it take to be successful? Travel Market Report spoke to agents who have a history of selling travel to the LGBT population.
Hot destinations for LGBT clients
Where clients want to travel often depends on where they live, the same as with any other segment. Kirk Dalrymple of Yankee Clipper Travel, a Signature agency in San Francisco sees a lot of travel to Hawaii and Tahiti these days.
"Hawaii's huge now because they just passed marriage equality. I'm working with Pleasant Holidays, and we've selected properties that are appropriate for gay and lesbian couples," he said.
"I think it's kind of new for all of them. They've never said, 'We don't want your gay travelers,' but because of marriage equality, everybody is experimenting with it," said Dalrymple.
In fact, Dalrymple uses marriage equality as a selling point. "I say, 'You know that Hawaii has marriage equality, would you like to try that?  Tahiti has marriage equality would you like to try that?'"
Cruising goes mainstream
Gay charters with companies such as Olivia or RSVP Vacations remain popular. But more and more gays and lesbians are looking for a mainstream cruise experience with family and friends.
Houston's Cruise Center, a Signature agency, has a group cruise division, Aquafest Cruises, which blocks cabins on regularly-scheduled sailings.
"We wanted to create an environment where we would have greater integration of LGBT into society and show the public that gay and lesbian travelers are just like they are," said Tom Baker, Cruise Center's president. "We also wanted to meet the needs of clients who don't want to pay the high price of an all-gay cruise."
Why agents should pay attention
The LGBT market is growing, with many more possibilities than in the past, said CJ Marino, president of Monte Carlo Travel, a member of NEST and TRAVELSAVERS.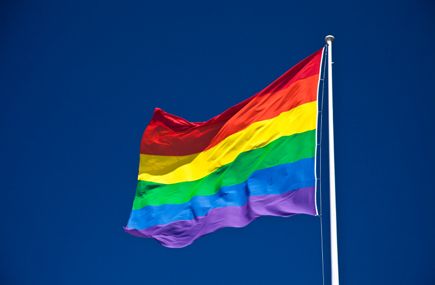 "The LGBT market is a resource that can be tapped into, especially with gay marriage being legal. Now there are destination weddings," said Marino.
There are so many reasons to court gay and lesbian clients, according to Valerie Contrino of Contrino Travel, a member of NEST and Affluent Traveler and a TRAVELSAVERS agency in Staten Island, N.Y.
"To generalize they do have a great deal of discretionary income and they pretty much know what they want," she said. "I find them a pleasure to work with. I find that I've been getting referrals from them, and not necessarily other gay folks, but they're referring me to their family and friends."
Market misperceptions
Although the gay and lesbian market may have more disposable income than some other groups, it doesn't mean that they're necessarily big spenders.
"One misperception that people may have is that they (gays and lesbians) have money to burn.," said Dalrymple. "My gay and lesbian travelers want nice places, clean places four star and above, but the next thing they ask is, 'Are there any specials there?'
"They also want to know if there will be any children around, if they don't want to be around them."
The secret for success
In order to sell to the LGBT market, you need to have the right attitude.
"The world is changing and anyone who wants to be in this market has to be open-minded and not just be in it because you want to make money. You have to care about your client," said Moehle.
"Don't be judgmental, and embrace them for the people who they are and not for their sexual preference," said Contrino.
Fuente: TravelMarket Report  :: This is part two in a series.