Con su área dedicada al segmento de mercado compuesto por miembros de la comunidad de turistas LGBT, ITB Berlín se ha posicionado en un rol pionero y actualmente ofrece el mas amplio rango de productos y servicios entre las ferias enfocadas en el trade de su tipo.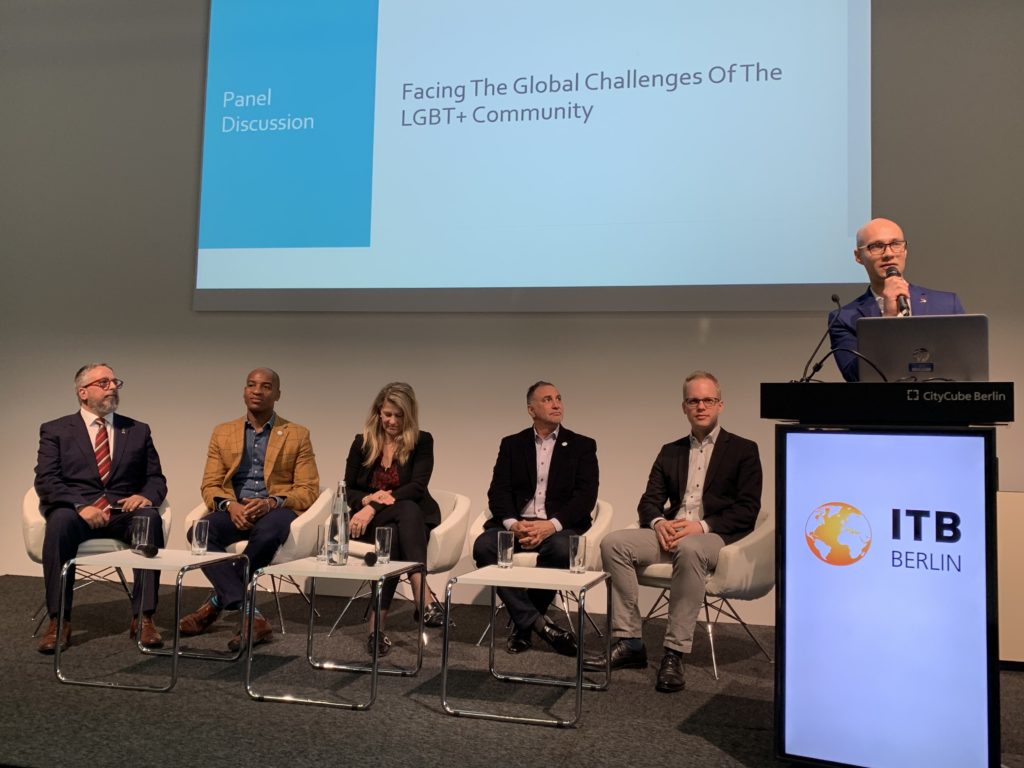 Por primera vez durante esta edición 2019, ITB Berlín ha organizado esta Cumbre de Liderazgo LGBT, en la que lideres expertos representantes del sector de los negocios, de la política y del turismo compartieron presentaciones y discutieron sobre las distintas situaciones de las comunidades LGBT+ alrededor del mundo
Un informe especial "The Economic relevance of LGBT+" realizado por la consultora Accenture ilustro como promover sensiblemente estrategias de diversidad puede ayudar a mejorar la calidad de vida de la comunidad en general y destaco el rol que el turismo LGBT+ juega actualmente a nivel global. Luego del evento, Pink Pillow Berlín Collection hizo una invitación al ITB Brunch.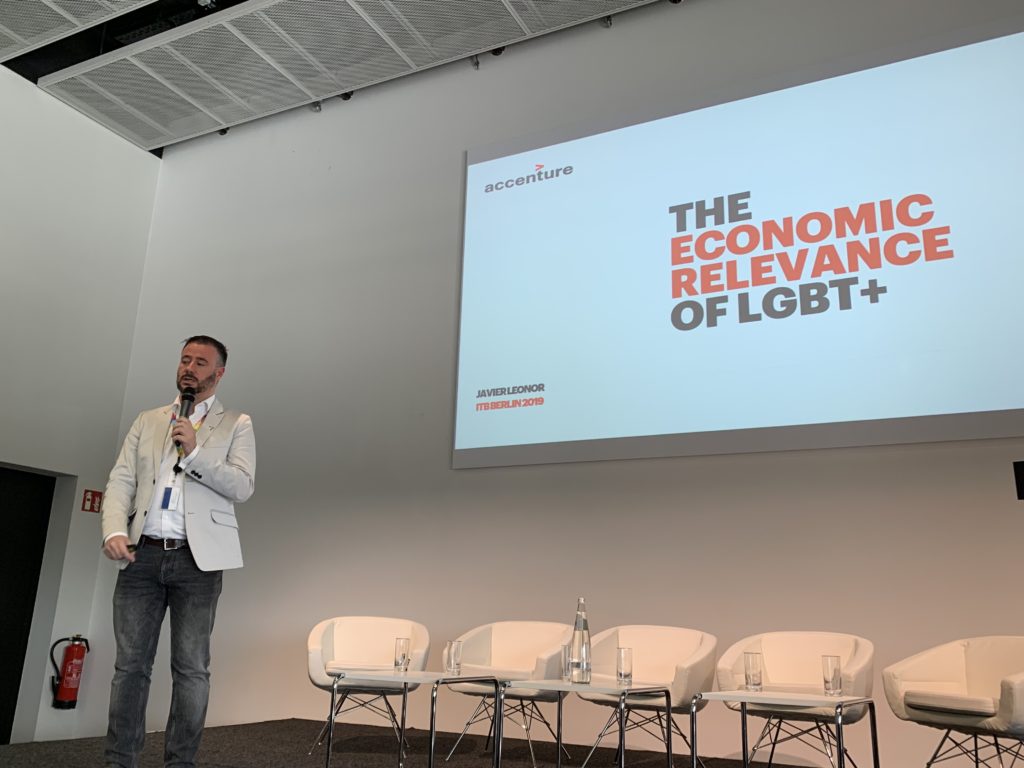 Argentina fue invitada a compartir su experiencia en esta primera Cumbre de Liderazgo LGBT+ que fue moderada por Vitali Graf de Accenture, y entre los panelistas y conferencistas se destacaron Javier Leonor, GLOBAL LGBT Lead tambien de Accenture, Tanja Hofer, Director Talent Management en Coca-Cola, Celine Bordin, Bayer Alemania, Rika Jean-Francois, ITB Berlin, John Tanzella, CEO de la Asociación Internacional de Turismo para Gays y Lesbianas, Pablo De Luca, Presidente de CCGLAR, Camara de Comercio LGBT Argentina, Reginald Charlot, Managing Director de la Oficina de Turismo de NYC, Klaus Jetz, Executive Director, Lesbian and Gay Federation en Alemania (LSVD), Dr. Jens Brandenburg, Responsible speaker LGBTI politics of FDP en el Parlamento Aleman (Deutscher Bundestag).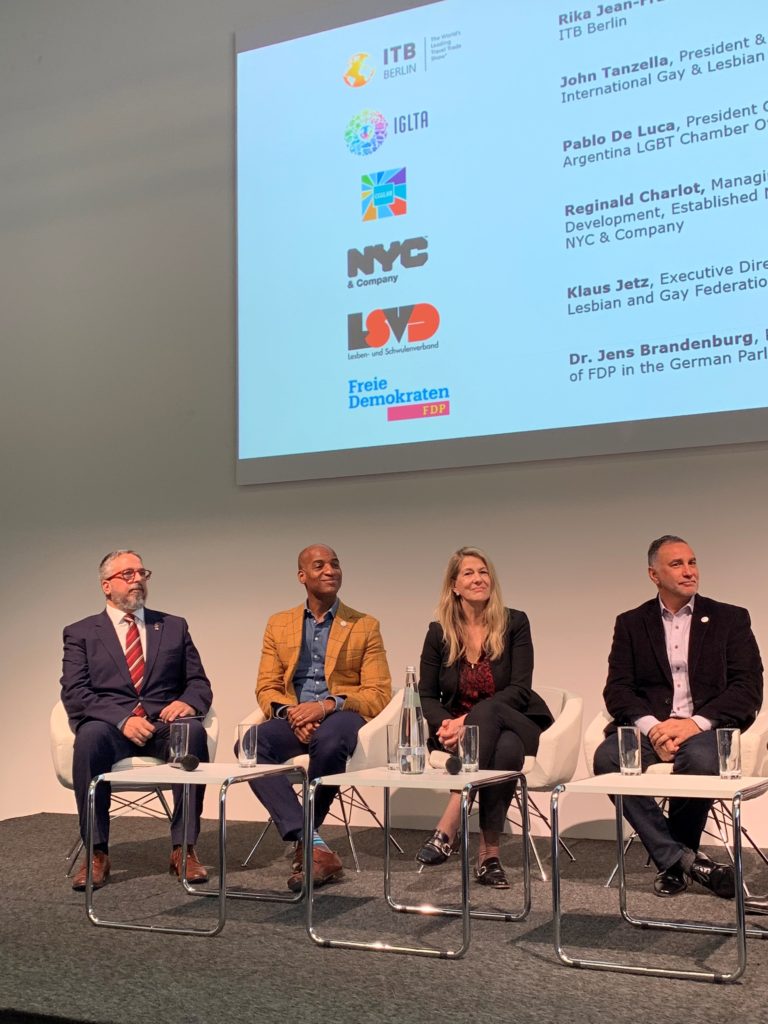 Pablo De Luca, representante de la Camara de Comercio LGBT Argentina, remarcó el rol relevante de nuestro país a lo largo de la última década, en el marco internacional cuando de Turismo LGBT se trata: "Orgullosos de participar representando a la Argentina, junto al principal destino elegido por turistas LGBT a nivel global, New York City, y a la IGLTA, máximo organismo de alcance internacional para el turismo de gays, lesbianas, bisexuales y trans, junto a empresas que trabajan por la inclusión de las personas LGBT y para las que el respeto a la diversidad es política central, como Coca Cola, Accenture, Bayer y naturalmente la empresa organizadora: ITB Berlin".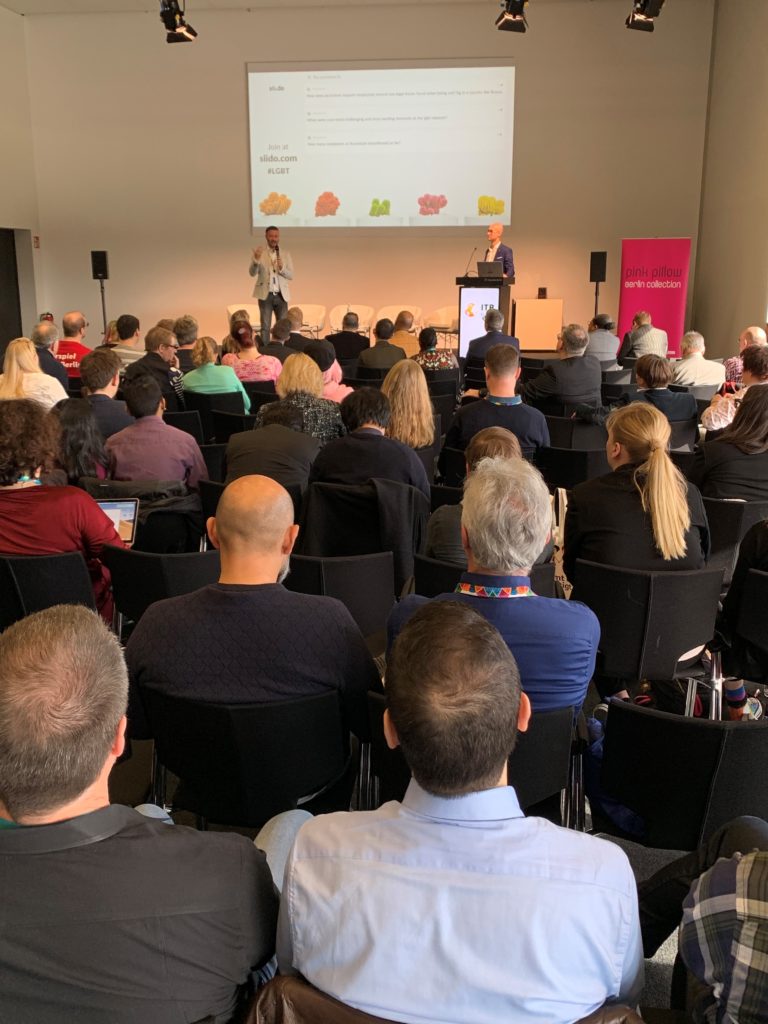 La conferencia reunió a profesionales de negocios, organizaciones especificas de networking corporativo, Camaras LGBT de Negocios y Comercio, lideres individuales de negocios de alrededor del mundo para aprender y compartir sobre el potencial y los desafíos de los negocios LGBT+, la vida y el entorno familiar.