El musical de Broadway protagonizado por Neil Patrick Harris no deja de sorprender por su gran éxito. A pesar de haberse estrenado hace ya unos 16 años 'Hedwig and the Angry Inch' continúa renovándose y aspira a llevarse hasta ocho galardones de los premios Tony.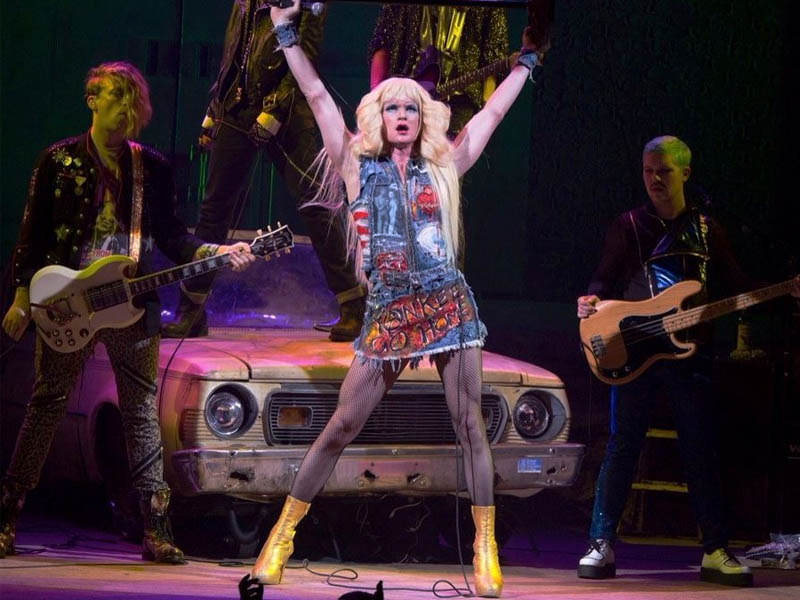 Las nominaciones de los que se conocen como «los Oscars del teatro» se han repartido entre las obras más visitadas de Broadway. La que se espera sea la principal triunfadora de este 2014 es 'A Gentleman's Guide to Love & Murder', que está nominada en un total de diez categorías, seguida del ya clásico 'Hedwig and the Angry Inch' -ocho nominaciones- y 'After Midnight', 'Beautiful -The Carole King Musical' y 'The Glass Menagerie», con siete nominaciones cada uno.
El regreso a Broadway del musical -reconvertido también en exitosa película– LGTB, 'Hedwig and the Angry Inch', ha sido todo un acierto. Y es que no solo Neil Patrick Harris está nominado a Mejor Actor Protagonista de un Musical, sino que también su compañera Lena Hall -que en la obra interpreta a un drag king– se postula a llevarse elpremio Tony como Mejor Actriz no protagonista de un musical este año.
A pesar de que la competición en esta edición de los premios Tony se antoja voraz, este parece ser el año del clásico teatral que ya es un icono más de la cultura LGTB. 
Las nominaciones de 'Hedwig and the Angry Inch'
Mejor Revival de un Musical
Mejor Dirección de un Musical (Michael Mayer)
Mejor Actor Principal en un Musical (Neil Patrick Harris)
Mejor Actriz Secundaria en un Musical (Lena Hall)
Mejor Escenografía de un Musical (Julian Crouch)
Mejor Vestuario de un Musical (Arianne Phillips)
Mejor Iluminación de un Musical (Kevin Adams)
Mejor Sonido de un Musical (Tim O'Heir)
Vídeo – 'Hedwig and the Angry Inch'
Fuente: Chueca.com